The Republique of Côte d'Ivoire and the Republic of Uganda have officially launched the African Union CIEFFA's #AfricaEducatesher Campaign in their respective countries. Both launching ceremonies took place on the International Day of the Girl Child celebrated on October 11, 2023.
In Côte d'Ivoire, the event took place at the Lycée Moderne Abobo-2, Abidjan, and was jointly piloted by the Ministry of National Education and Literacy and the Ministry of the Family, Women, and Children. This launching was attended by officials from both ministries including senior staff, school principals, academic professionals, and hundreds of students.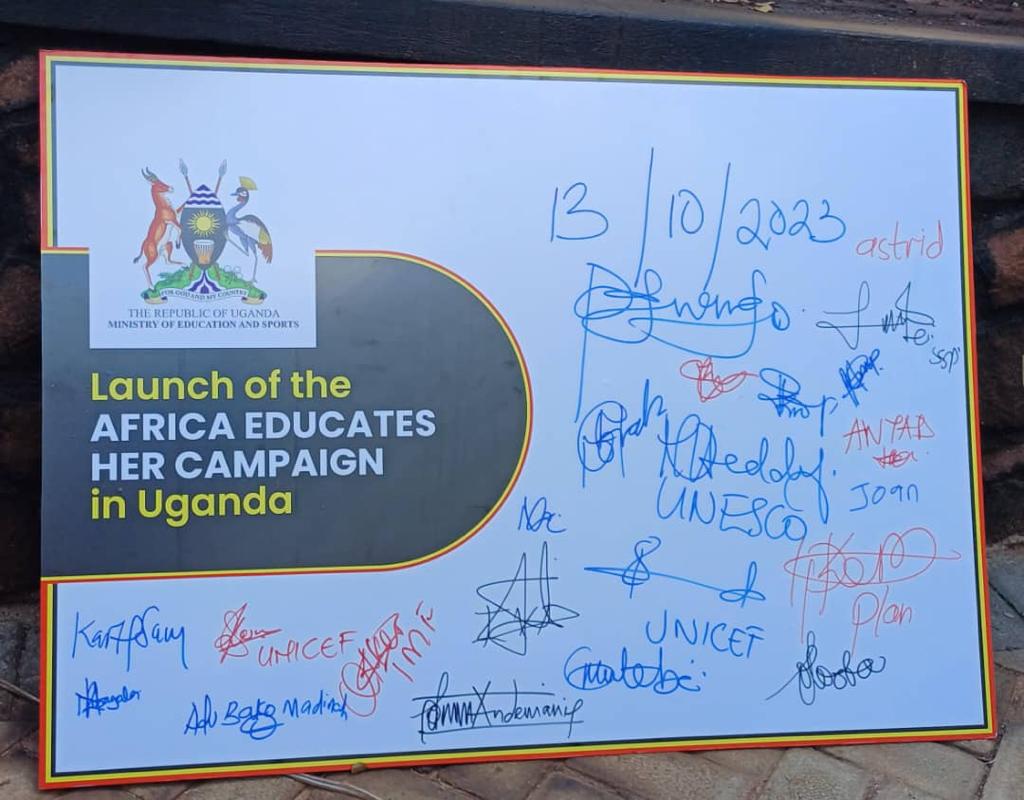 In Uganda, the ceremony was held at the Ministry of Education headquarters at Embassy House, Kampala. In attendance were representatives from the ministries of Gender and Health, international organisations, civil society organizations, school administrators, and young people from primary to tertiary level. The multi-activity started with a mentoring walk and flagged off by the Senior Superintendent of Police in charge of the family and children department as well as the Commissioner for Basic and Secondary Education. Speaking on behalf of the Minister of Education and Sports, H.E, Janet Museveni; the Minister of State for Sports, H.E.Peter Ogwang, said "It is also a day when we embark on a significant journey with the launch of the "#Africa Educates Her" campaign. This campaign represents our commitment to empowering and educating our girls, recognizing that they are not just the future of Africa but its present as well".
The launch of the campaign at national levels is a big milestone for the African Union CIEFFA as it testifies to the Member States' answering and commitment to implement the campaign in their national territories. Speaking about the #AfricaEducatesHer Campaign, the Acting Coordinator of the African Union CIEFFA, Mrs. Simone Yankey stated, "The African Union CIEFFA supports AU Member States to adopt gender-responsive policies, and affirmative actions to encourage girls to return and remain in school through this campaign"
For further information please contact:
Azwe Success Barbara, Communications Officer | African Union International Center for Girls & Women's Education in Africa | African Union Commission Tel: +226 25 37 61 55 | E-mail:BarbaraS@africa-union.org| Ouagadougou, Burkina Faso. Follow Us: Facebook| Twitter| Instagram| YouTube| LinkedIn